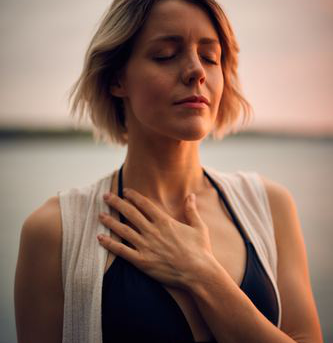 An Introduction to Shambhala Meditation (Online)
with Shastri Veit Weber
"Shambhala meditation is synchronizing with our own genuineness; it is the act of being. Through this process we discover reality with three gestures – feeling, being, and touching… the mind progressively develops strength and trust in basic goodness, finally reaching full saturation with its own understanding and experience. When we have a strong mind, no matter what thoughts occur, we maintain our mental seat."
— Sakyong Mipham Rinpoche
Shastri Veit Weber will offer this half-day online program that introduces us to the practice Shambhala Meditation, and includes the transmission for Shambhala Meditation required for individual and group practice.
Shambhala Meditation is a unique approach to mindfulness-awareness practice that invites the meditator to explore directly the qualities of feeling, being and touching the goodness that is fundamental to our basic human nature. As such, it invites us to relate to our direct felt personal experience of our humanity and go beyond superficial thinking. Shambhala Meditation is a unique meditation introduced by Sakyong Mipham, the lineage holder of Shambhala. It includes 3 phases and 3 gestures.
Open to all. Beginner and experienced meditators of all levels are warmly invited to attend, including those who have previously received the Shambhala Meditation transmission and are looking to refresh their practice.
There will be an optional group practice of Shambhala Meditation, open to anyone who has received the Shambhala Meditation transmission, on Thursday, June 18, at 6:30-7:30pm.
Program price: $10. Patron price: $20 (for those who can afford to help others through our generosity policy).
"Shambhala Meditation expresses the heart of the Shambhala message: feeling worthy to be, and touching our basic goodness." -Sakyong Mipham Rinpoche