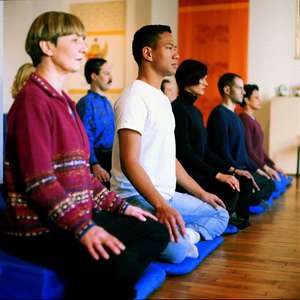 Open House Mediation & Discussion (online)
Join us every Wednesday evening for meditation and discussion.Guided meditation instruction provided for newcomers.
Free and Open to All. No registration required.
Donation is appreciated.
Starting Wednesday, March 3, we will us the following Zoom link for future open house meditation practice.
All welcome, including those new to mindfulness meditation.
Join Zoom Meeting
Meeting ID: 830 7806 2910
Passcode: 850807