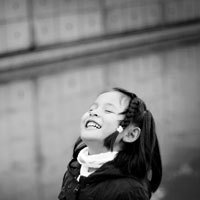 Contentment in Every Day Life (online)
with Muriel Chaput
"This very moment is the perfect teacher." Pema Chodron
Contentment may be hard to find in our everyday life. We usually think contentment is found in things, achievements, or experiences, but what if it was available in this very moment, in our ability to pause and appreciate.
Shambhala Teacher Muriel Chaput offers this five-week online program in mindfullness-awareness meditation.
Contentment in Everyday Life offers an experiential training in mindful appreciation and gentleness to oneself. Each class will have short presentations, guided meditation, contemplation, and discussion helping us gain understanding and experience of unconditional contentment as well as explore the obstacles and challenges to experiencing simplicity and nowness.
Overview of the Course:
Class 1: Contentment and Friendliness to Oneself.
Class 2: Contentment and Nowness.
Class 3: Suffering and the Four Noble Truths
Class 4: Working with Emotions and Buddhist Psychology
Class 5: The Confidence of Contentment
No prerequisite. This course is beneficial to new and more experienced meditators alike.
This program can stand alone or be combined with the weekend Level II: Birth of the Warrior, April 16-18, for a combined discounted fee of $100. Please email [email protected] if you'd like to access this option.
Please plan on attending each session of the program.
Classes will be online via Zoom. You will receive a link when you register. There is no need to download any apps or software to access. If possible, a good internet connection and computer or smart phone with camera would be very helpful.