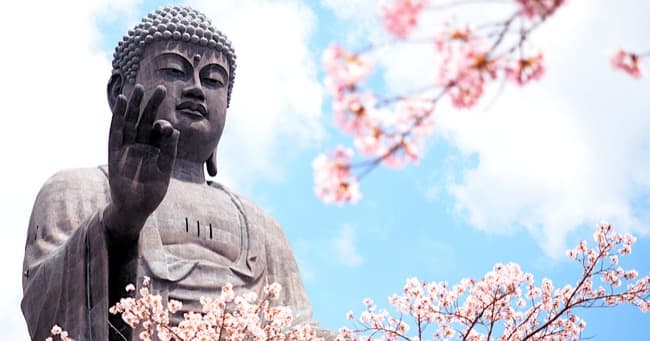 Holiday Loving Kindness Meditation Retreat
We invite you relax, renew and rediscover your heart over the holidays with this five-day meditation retreat hosted by Nuie Setthanan and Dave Seabrook. Everyone is welcome. Some experience with meditation sitting practice is helpful, but not required.
This non-sectarian retreat will offer periods of meditation along with video teachings, discussion and practice based on the traditional Buddhist Four Immeasurables or Brahmaviharas (Loving kindness, compassion, joy, and Equanimity).
Each morning, there will be meditation practice, discussion and video teachings on the Four Immeasurables. We will offer perspectives from both the Theravada Forest Tradition by the Venerable Ajaan Sumedho and the Tibetan Nyingma school by Khenpo Sherab Sangpo.
Day 1 will feature a dhamma talk on the Brahmaviharas by Ajaan Sumedo, now-retired abbot of the Amaravati Buddhist Monastery in the U.K. and was the first western student to ordain as a monk with the famous Thai teacher Ajaan Chah.
Days 2-5 will have teachings by Tibetan Buddhist teacher Khenpo Sherab Sangpo, spiritual director of the Heart Enlightenment Institute (Minnesota). The Khenpo was trained in the Mindrolling monastic order in India and studied under many renown teachers, including Dilgo Khyentse Rinpoche.
Afternoons will focus on personal meditation practice.
Participants can attend the entire retreat, or single days (Wednesday-Friday only) or both the final two weekend days.
May all beings have happiness and it's causes
May all beings be free from suffering and its causes
May all beings never be separated from bliss without suffering
May all beings be in equanimity, free of bias, attachment and anger
Tentative Daily Retreat Schedule
8:00am Coffee
8:30am Opening chants & refuge practice (optional)
9:00am Shamatha meditation practice
10:00am Video teaching
11:00am Four Immeasurables Loving Kindess practice
11:30am Discussion
12:15pm Lunch (bring your own lunch)
1:30pm Shamatha meditation (option for Vajrayana practice upstairs)
3:00pm Tea break
3:30pm Shamatha meditation with Four Immeasurables Practice
5:00pm Conclude (concluding chants optional)
Program fee:
Five-day retreat: $100 and a suggested $50 charitable donation to the Centre (tax receipt provided)
Single days (Wednesday-Friday only): $30
Weekend only: $50 retreat and a suggested $25 charitable donation to the Centre (tax receipt provided)