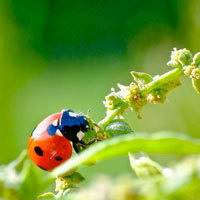 Atlantic Regional Level I Shambhala Training Retreat Weekend: The Art of Being Human
with Shastri Veit Weber & Linda Kreger
Open to everyone including those new to meditation.
This mindfulness meditation retreat presents the view that human beings at their core, including ourselves, are fundamentally awake and good. The Art of Being Human: Shambhala Training Level I is the first of the five levels of the highly acclaimed Heart of Warriorship training curriculum, an extensive path of training rooted in the ancient meditation practices and wisdom teachings of the Shambhala tradition which were created for the challenges of modern, everyday existence.
The retreat will run 10:00am-5:00pm Atlantic Standard Time (AST-Halifax time) Saturday and Sunday.
This retreat will be offered online using the Zoom conferencing platform. The retreat is designed for those looking to:
• learn mindfulness meditation
• explore the Shambhala path
• deepen an existing mindfulness-awareness meditation practice
Through the practice of sitting and walking meditation, we will remember our natural confidence and relax to the freshness of the present moment, no matter what that moment may bring. Shambhala Training presents the view that human beings, at the core, are fundamentally awake and good.
With the guidance of senior Shambhala teachers, you will discover that awakening is not about escaping from the world we live in, but instead is about bringing a mindset of wakefulness to every aspect of our lives: work, play, relationships, and more. It all begins with giving ourselves the opportunity to reconnect with our true human existence—the experience of our five senses, the feeling of emotions in our body, and yes, even the awareness of thoughts across our minds.
Teachings on awake living will be incorporated into meditation instruction and informative talks. You will leave with the tools you need to bring a mindfulness meditation practice into your daily life.
Shambhala Training Level I includes:
• Guided meditation practice
• Mindfulness meditation talks by a senior teacher
• Group discussions
• Optional one-on-one meditation instruction
• Mindfulness movement exercises
Program price: $80. The $90 patron price is for those who can afford to pay more and support others to explore meditation. Our generosity policy applies, so do not let finances be an obstacle to participation. Simply contact [email protected] to access our generosity politics.
Half price for those repeating the program. For repeaters, after registering, please pay your $40 fee here: https://fredericton.shambhala.org/program-payment/.